"Vi har fået en ø, men hvad skal der foregå på den?"
Young people were both the driving force behind getting the physical framework ready and from the very beginning to set the course for the new project.
In the months following the purchase of the island, more than 700 young people were asked what kind of place Ungdomsøen should be.
Workshops were held both on The Youth Island and out in the country at, among other places, Scout Center Holmen in Copenhagen, The People's Meeting "Folkemødet" on Bornholm and Roskilde Festival.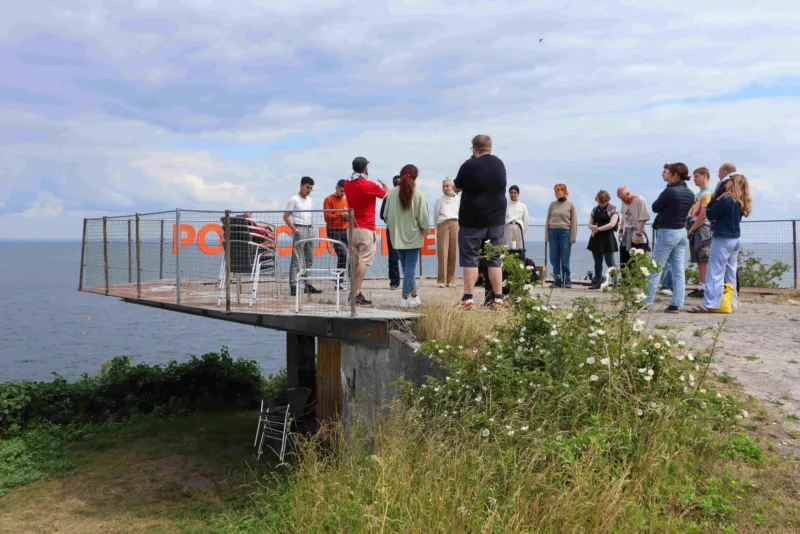 Vores vej videre
To this day, it is still the young people who live on the island as Give-A-Year committed, engagement groups from the island's community and young partners who help to make their mark on the island's physical framework, projects, strategies, communication and activities. All young people between the ages of 15 and 31 can help shape Ungdomsøen.

You too!

The Youth Island is open to all age groups, but it is young people who drive The Youth Islands development forward and help set the direction when they decorate the fort's 70,000 adventurous square meters with everything from recording studios, film clubs, escape rooms and raised beds.

Read more about how we are constantly working to empower young people.
Historien bag
The Youth Island is a physical island, a project, a sanctuary, a meeting place and a community created BY young people, FOR young people and WITH young people, but all ages are welcome to visit the island.
It was a group of young scouts who originally came up with the idea of buying the island and turning it into a youth island. Ever since, it is different groups of young people who have set the direction for Ungdomsøen.
Ungdomsøen was bought in 2015 by Nordea-fonden and A.P. Møller Fonden, as a gift to the entire Danish youth. Today, the island's primary operations are supported by Nordea-fonden, while our many projects are supported by a large number of foundations, partners and paying guests.
"We've got an island, how do we get it ready?"
In three years, 70,000 volunteer hours were put into renovating the overgrown old sea fort so that it was ready for the opening in August 2019. It was a large group of young volunteers who worked both day (and night) weeding out, planting, painting, tearing down and building up; Both inside the fort's corridors, on the quay and in the green hilly landscape.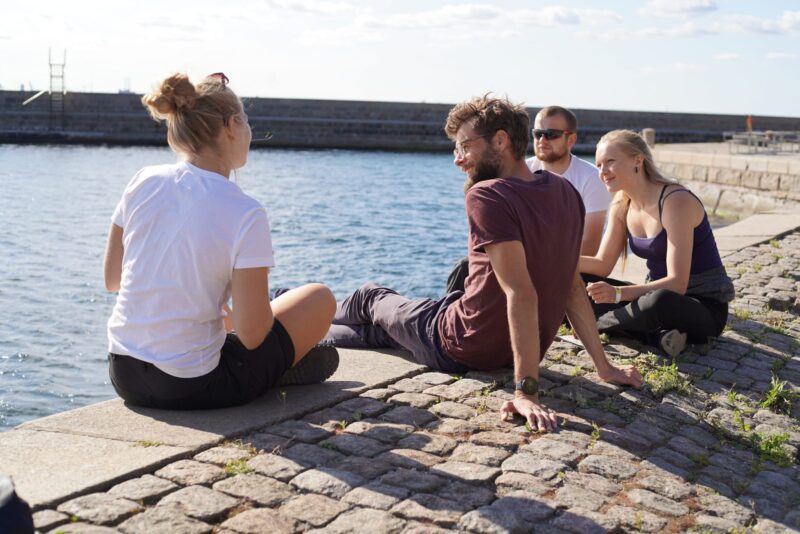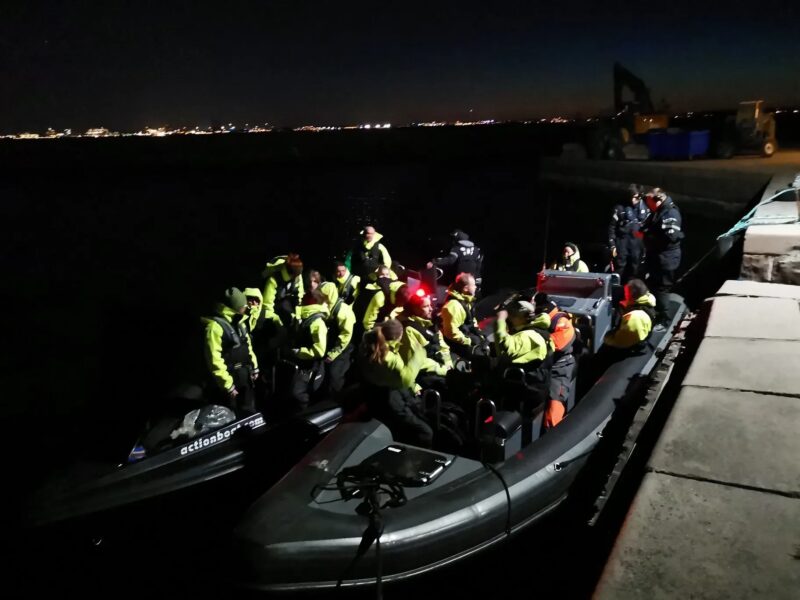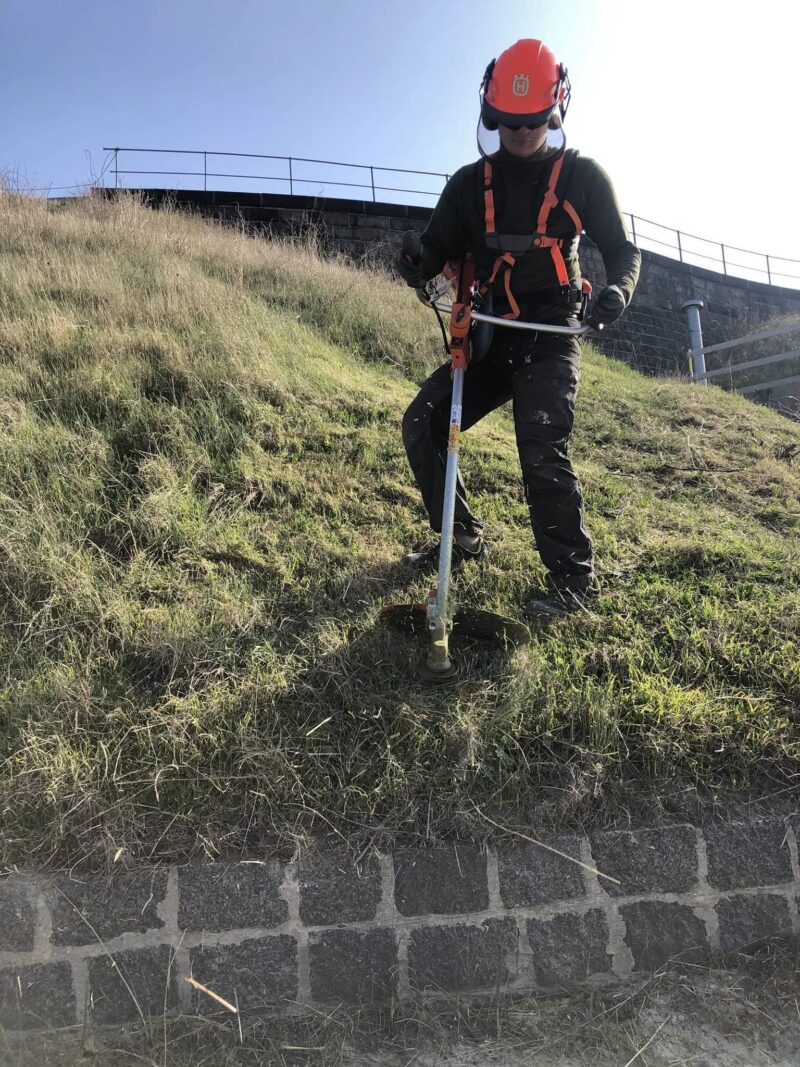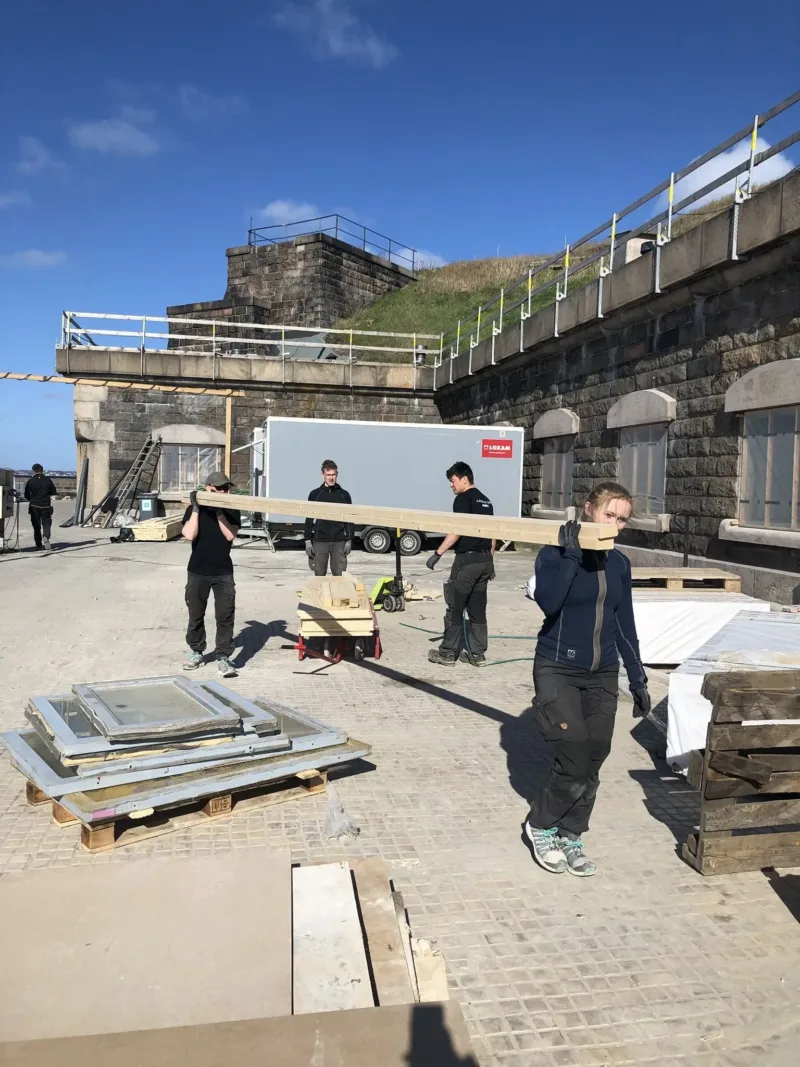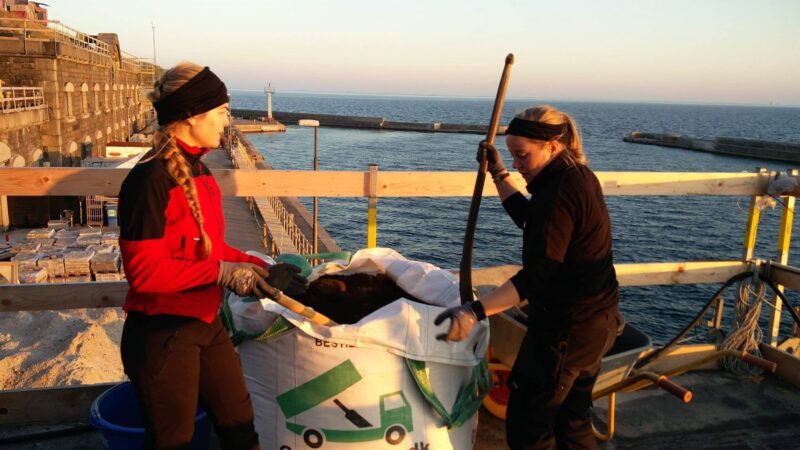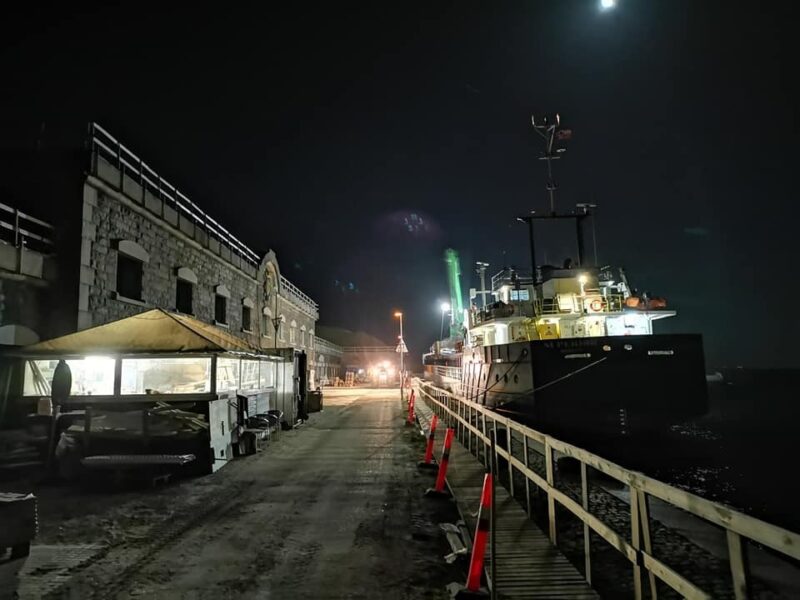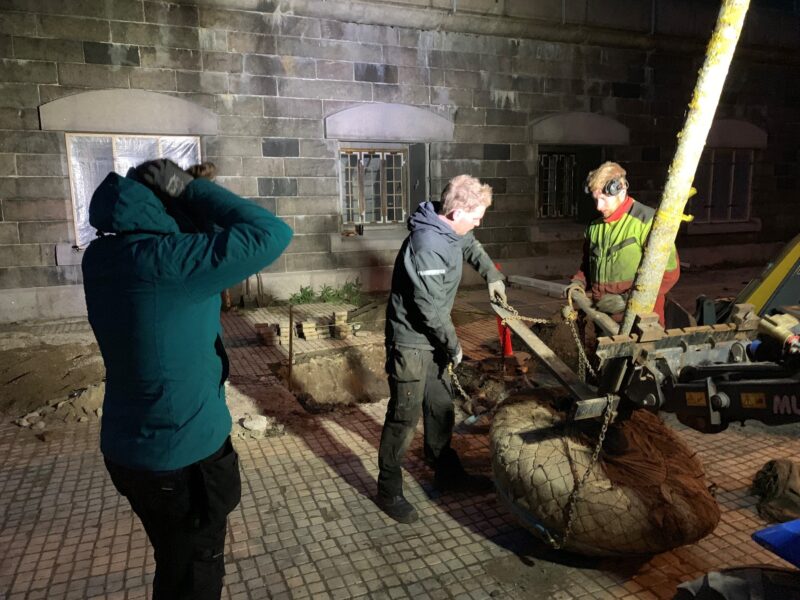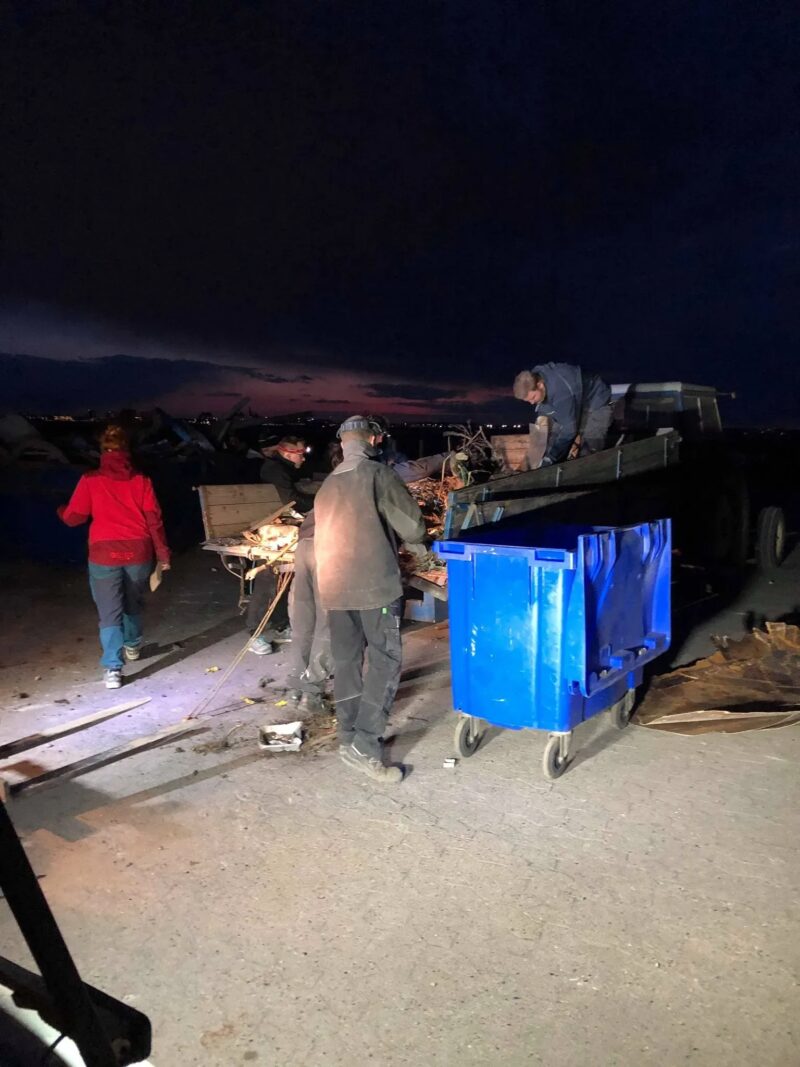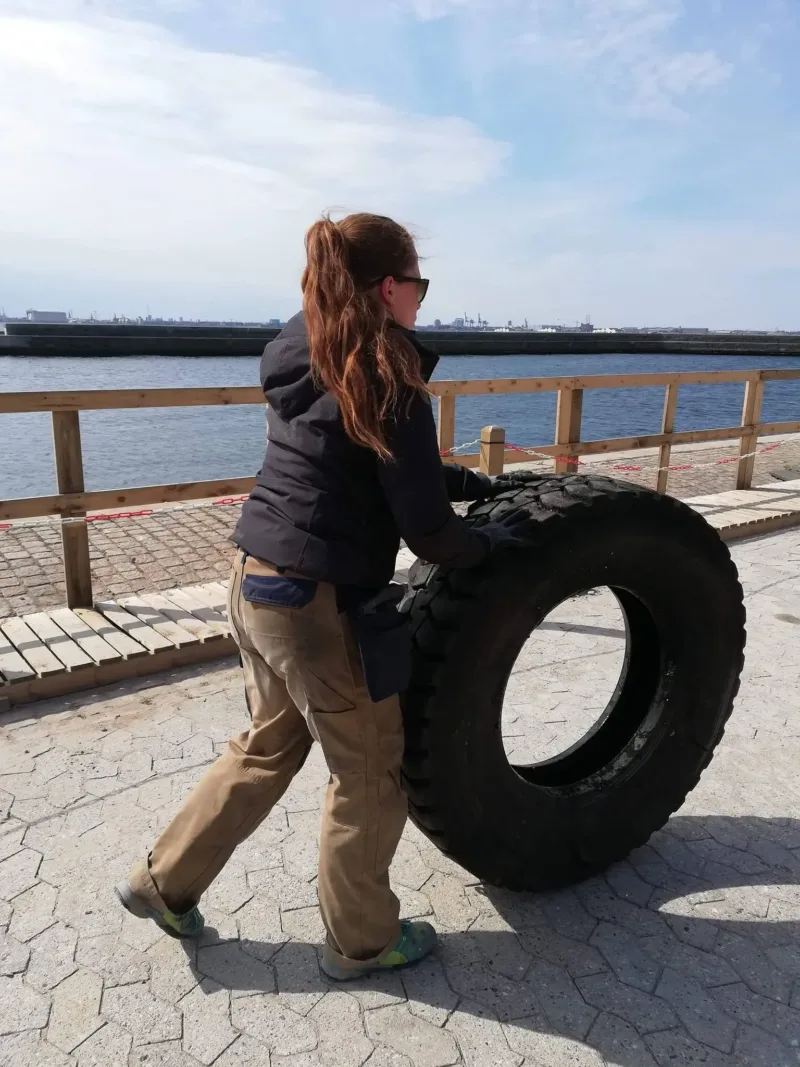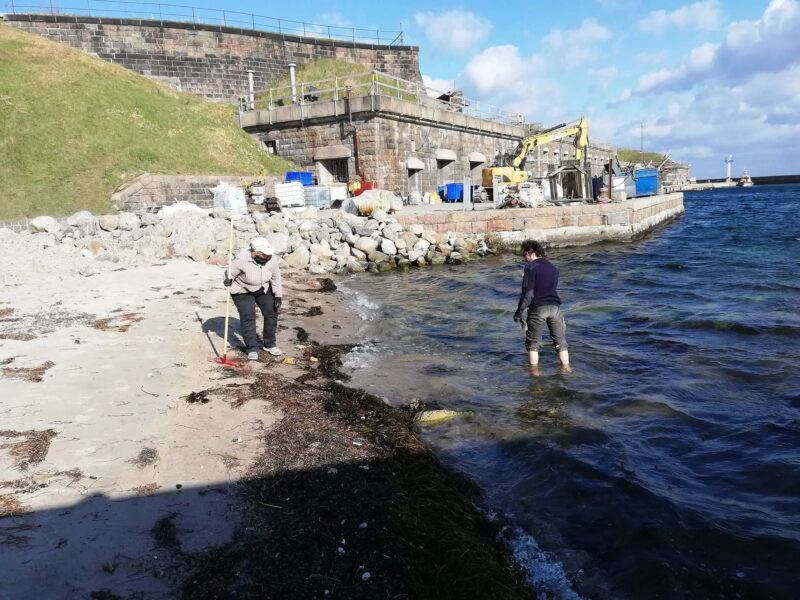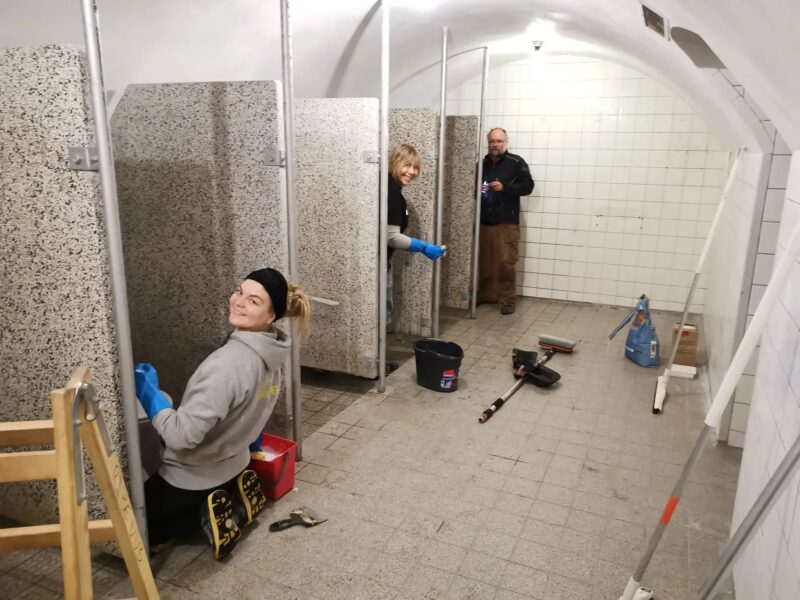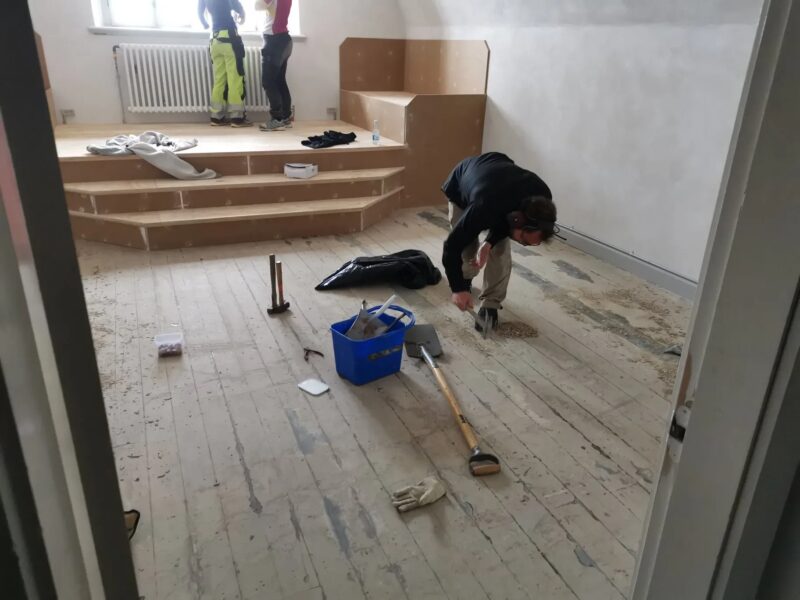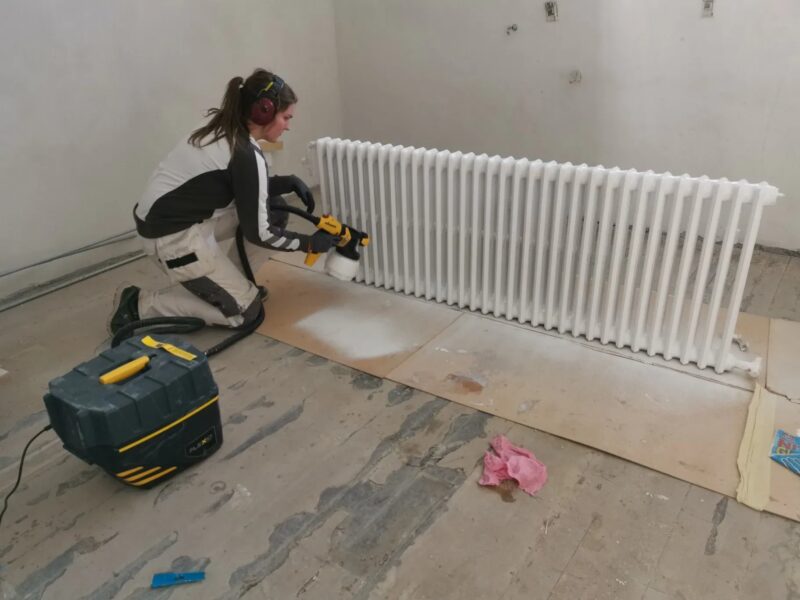 Sådan blev Ungdomsøen til
The sum of all the young people's thoughts and dreams for the new youth island became our vision for the island and the dogmas that today are the island's values and the compass we orient ourselves in everything we do on The Youth Island.